Stay Organized During Your Move to Little Rock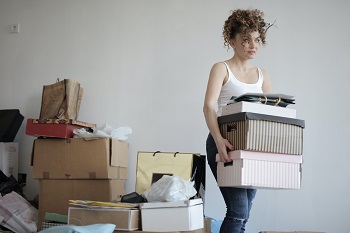 By Julie DeLong, Oil Capitol Relocation
The move from your old house to your new one may turn out to be time-consuming, complicated, and stressful. This is especially valid when you have difficulty being organized over the move process. When your life is in disarray, it can be easy to allow details to "slip through the cracks," and find yourself feeling a lot more nervous than you ought to be.
Lots of people have discovered that employing a professional local moving company in Little Rock has helped them to be organized throughout a move and made their relocation less complicated to manage. But that is not all that can be done to stay organized throughout your move. Here are some additional tips which will help.
Establish Your Dates
From the initial day you start packing your belongings to the last time you wave good-bye to the old house, you'll want to have the crucial dates in the moving process established as soon as possible. You may want around six weeks or even more to plan out your move, pack your belongings, line up transportation, and also coordinate storage (if required).
A lot of people are finding it handy to generate a "master schedule" of the move - and leave themselves a small amount of cushion just in case they encounter a setback. Your schedule needs to include a timeline of important milestones over the move, deadlines, and possibly a listing of duties to designate to family members.
Make To-Do Lists
A precise to-do list is a powerful thing. Not only will day by day and weekly to-do lists help keep your move on track, but additionally can be great stress management tools. In fact, most people realize a to-do list has a soothing influence on them.
You may find it useful to make smaller to-do lists as an alternative to one large one for the entire relocation. For example, one of your weekly tasks might be to pack your bedroom, and then you might divide that undertaking into smaller daily tasks (pack jewelry, pack office/printer supplies, pack clothes, and so forth.).
Assign Duties to Different Family Members
Moving ought to be a family venture. Ensure that each and every member of the family knows what they need to do to make your relocation a success. As an illustration, extenuating conditions notwithstanding, every person in your household ought to be capable of pack a lot of the belongings in his or her own bedroom. You may even elect to delegate cleaning tasks after the packing has been accomplished.
When everybody's on the same page, your move should go far more effortlessly.
Follow your Deadlines
The very last thing you need when moving is trying to frantically pack and load each valuable you've got with a few hours left to spare. The best way to avoid such a disorganized mess is to stay with every deadline you set for yourself to the extent possible.
For example, set due dates to complete the packing of each of your rooms. Set a due date to book the professional local or long-distance moving company in Little Rock to come and load your things, or to rent a moving van. You will also want to determine deadlines for significant actions both before and after your move, like discontinuing your power and also the internet service at the old residence along with setting them up at your new house.
Staying with the smaller deadlines as you go along will decrease a lot of the anxiety connected with moving and help keep everything organized.
Reward Yourself!
Finally, don't forget to get a reward or two as you make progress toward your ultimate goal. Perhaps you may treat your family to an evening out after checking off an important item on the to-do list, or simply take an occasional night off from moving prep. Whatever the case may be, rewarding yourself now and again can keep you motivated and focused.
If you ever feel overwhelmed throughout the moving process, and wish for some help remaining organized, don't hesitate to contact the Oil Capitol Relocation team of professional movers in Little Rock today! We will help pick up the slack and make your move more enjoyable overall.
Click below to get started with your Free Estimate.
Request a free quote