Little Rock Employee Relocation Services
how we help with the relocation of your Little Rock employees well serves your company precisely because it well serves them.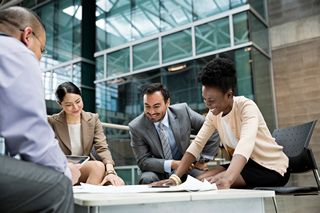 Little Rock employee relocation is one more of our special skills here at Oil Capitol Relocation. Our intent is to make every corporate relocation a smooth, satisfying experience for the firm we're moving. A prime way we measure our achievement of this is how easy an experience we've made the move for each company's employees. After all, their well-being and their employer's are very much related. To ensure the happiness of everyone engaged in your corporate relocation, we deliver a full array of moving services. Our procedure entails accommodating your business's productivity & operational needs while also addressing your employees' personal requirements. For one thing, our having smoothed out the corporate relocation process over the years we've been moving companies around helps profoundly to eliminate the dread and drama of moving.
EMPLOYEE RELOCATION 'SILENT' SERVICES
For more information about our "Silent" Employee Relocation Services and how they can improve the experience of your corporate relocation, review our website. Then call Oil Capitol Relocation. And you can always, without obligation ...
Request a free quote