Professional Packing Services: What You Need to Know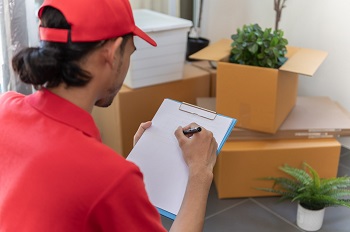 By Julie DeLong, Oil Capitol Relocation
Professional movers
usually provide a range of related services that are designed to help families with a smooth move. Several provide local storage, a few can help you move specialty items, and the majority offer a professional packing service to pack-up residences for their moving clients. As a
professional moving company in Little Rock
, Oil Capitol Relocation does it all, and have assisted lots of people enjoy a smooth, complete move thanks to these extra services.
We also get many questions about professional packing and exactly what it comprises. You might be thinking "Do I require help with packing?" and if so, what service do you require, and how should you arrange it? We are available to answer all the essential questions regarding a professional packing service for your future move to Little Rock.
Do You Need Help with Packing?
Packing your home takes a great deal of time. Many people will need at a minimum a couple months of evenings and weekends to get everything boxed, labeled, and all ready for the moving company in Little Rock. However, not everyone is able to handle their own packing - or complete all their packing by moving day. In the event packing boxes is not something you have the ability to do, or if your schedule has no capacity for packing, it is a smart idea to book your packing service early.
People Who Often Times Require a Packing Service
If you think you would require a packing service, do not fret, you won't be the only one. Many various types of people (and moves) require professional packing to make sure everything is finished on time, and we are happy to provide that speedy service for your benefit. Below are some very common examples of people who often need all or some professional packing:
Those Who Are on a Tight Time Schedule
Parents of Young Children
Professionals Who Aren't Able to Take Time Off of Work
Elderly and Disabled Clients
People Who Don't Know How to Pack Sensitive Items
Those Who Have Already Relocated
How Long Does Professional Packing Take?
Packing up a residence typically takes between 3 and 12 hours, dependent on the size of your residence and how many items you own. As a general rule, you can estimate that it should take around two hours per room in your house or more for extra-large and extra-cluttered rooms. Do not forget the attic, garage, and basement, as well.
The best way to obtain a good quote on packing your home is an in-home walkthrough. A quick in-person or video tour of your residence should help the moving company in Little Rock to easily estimate how many hours and people it should take to pack your house within a couple days.
Total vs Select Packing Services
A whole packing service is when professional movers in Little Rock pack up your complete home which includes your kitchen, clothes, toiletries, office – all your belongings. However, you can also ask for a select packing service. Some people ask the moving company in Little Rock just to handle bulky item disassembly and wrapping to ensure it is done properly. Some ask their movers just to pack dishes and fragile items, because movers know how it's done and can bring all the right materials.
Select packing services will make it possible to find the best, most efficient method to get your house packed and moved by utilizing your own time and effort and the rapid expertise of your moving company in Little Rock.
What to Expect During Your Professional Packing
When you employ a professional packing service, what might you expect? Professional packing generally requires about one and two days of work, often scheduled back-to-back if the packing runs into a second day. Packers may start to gently box all your items based on their location.
Packing a Room at a Time

Professional packing usually tackles one room at a time, and each and every box is labeled with both the contents and the room of origin. Packers will go shelf-by-shelf and section-by-section, packing boxes by item category (ex: clothes, books, electronics) so that rooms are simple to assemble when you are unpacking.

Providing Oversight and Consultation

During the packing process, you need to remain on site to give oversight and consultations. Packers may ask you concerning broken things, categories, or which labels to utilize. They could have certain questions about how you require them to pack certain things or areas.
If you are not physically there, keep your phone handy to answer questions remotely, and you will want a proxy present in person.

Expert Packing and Precise Labeling

One of the best benefits of professional packing is that each box will be a perfect fit. Years of experience and all the right packing materials mean that your crew understands how to pack a carton so that it will stack safely in the moving truck and unpack smoothly on arrival. They should also typically label your boxes so you can find specific items and rebuild rooms when you arrive.

Placing Boxes in an Out-of-the-Way Location

The last step is stacking your cartons to get ready for the arrival of the moving truck. You could ask the professional movers in Little Rock to leave boxes in the rooms for which they were packed, or to place all the boxes in the family room for speedy, efficient moving van loading on moving day.
How Do You Get Ready for a Packing?
How do you get ready when professional packers are scheduled to be there soon? You may make the day less chaotic and the packing more organized with a bit of preparation.
Finish All Dishes and Laundry

Be sure you have emptied the dishwasher and put away or hanging laundry when you are asking your professional movers in Little Rock to pack up the kitchen and also bedrooms.

Return Items to Their Correct Rooms

When the residence is packed and also unpacked, it is usually done by room. While you do not have to completely tidy up, taking items back to their correct area is a good means to ensure they end up in the right carton.

Eat or Donate Pantry Goods

Clean out your pantry one way or the other. Challenge your family to think of pantry-emptying recipes and donate whatever is left. Apart from some spices and dry goods, there isn't any need to pack and move food.

Make a List of Specialty Items

And lastly, make a list of any belongings you are worried about to discuss with your packing team.
Plan Your Professional Packing with Oil Capitol Relocation
If you have a big move in the near future, you could not have the time or desire to perform all the packing alone - and that's fine. Full-service professional movers in Little Rock like Oil Capitol Relocation provides professional packing services. Call us now to talk about the packing services your move may need.
Request a free quote